Pool Cleaning Southport

During summer on the Gold Coast, swimming pools are used by all and sundry to the max! And maintaining clean and clear pool water for summer use can be a headache, especially after our all too regular tropical rain downpours.

How does rain effect swimming pool water?

Professional swimming-pool service technicians should be experienced in every aspect of pool maintenance, repairs and safety.

Whether it's an equipment breakdown, pool safety issues or problems with the water chemistry, you will want a quick troubleshoot and sustainable solutions at a reasonable price.

Brief History of Southport
In 1901, Southport was established as one of the first coastal resort towns in South East Queensland. It is bounded by the Nerang River to the south and the Broadwater estuary and Pacific Ocean to the east.
The Yugambeh People are the original inhabitants and traditional land-owners of the region. Richard Gardiner was the first white settler in 1869 when Southport was called Nerang Creek Heads by the Europeans who had arrived in the 1820s to establish the Moreton Bay Penal Colony.
Later, Southport became the administrative and commercial centre and is now one of the major business and retail hubs of the Gold Coast with 18 high-rise towers and over 100,000m2 of office space.
Swimming Pools Southport
The Gold Coast Aquatic Centre (GCAC) is a public swimming pool complex located in the Southport Broadwater Parklands. It is a world-class swimming and aquatic venue and was the swimming and diving facility for the 2018 Commonwealth Games.
Southport is also a residential suburb with a population of approximately 35,000 people residing in more than 8000 homes, duplexes and units. Many of these residences are homes to 'backyard' swimming pools for family and private use.
Reliable Pool Care is a mobile service business that comes to you. A local family business established in 2001, their goal is to provide a reliable and consistent pool cleaning service and ensure your pool is safe and compliant with current regulations.
You will also want to keep your pool area safe for children with a pool service team from Reliable Pool Care who are QBCC licensed Pool Safety Inspectors and therefore take pool safety seriously.
Currently a Pool Safety Certificate is valid for 2 years on a residential property and 1 year on a commercial property. If you sell or lease your property you are required to provide a current certificate with the contract.
Pool Inspection Laws Queensland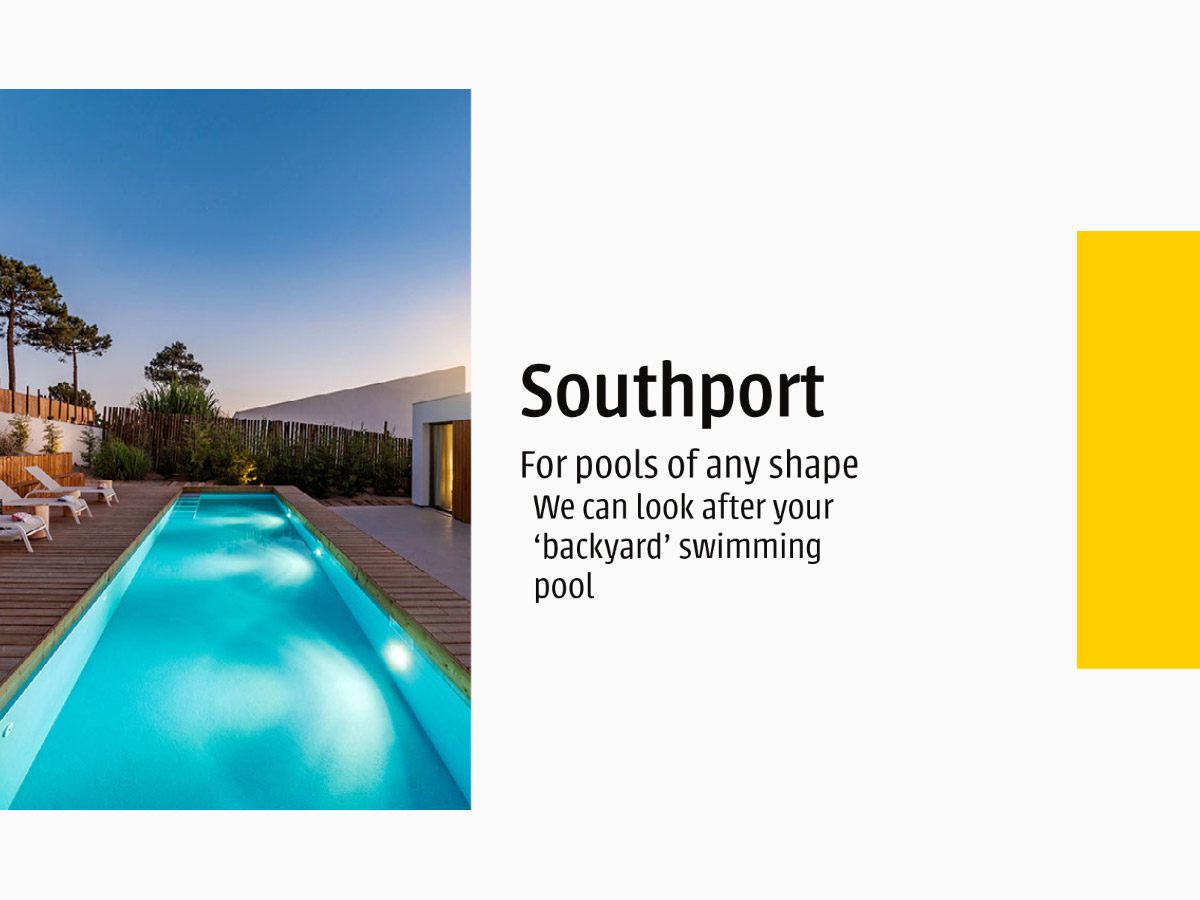 Reliable Pool Care offers the following services:
Contact:
Gold Coast & Logan
Professional

pool care
Gold Coast / Brisbane
Pool Maintenance
Equipment Repair & Sales
Pool Safety Inspections
Pool Heating Solutions
Pool Care Gold Coast

\