Pool Heating Solutions

In Queensland we are very fortunate to have an extended swimming season due to our sensational weather. However in the cooler months you can continue to swim in your pool, there are some great solutions to increase the temperature of your pool water.

Pool blankets, solar heating and heat pumps are very common solutions. We can advise & supply all types of pool heating solutions.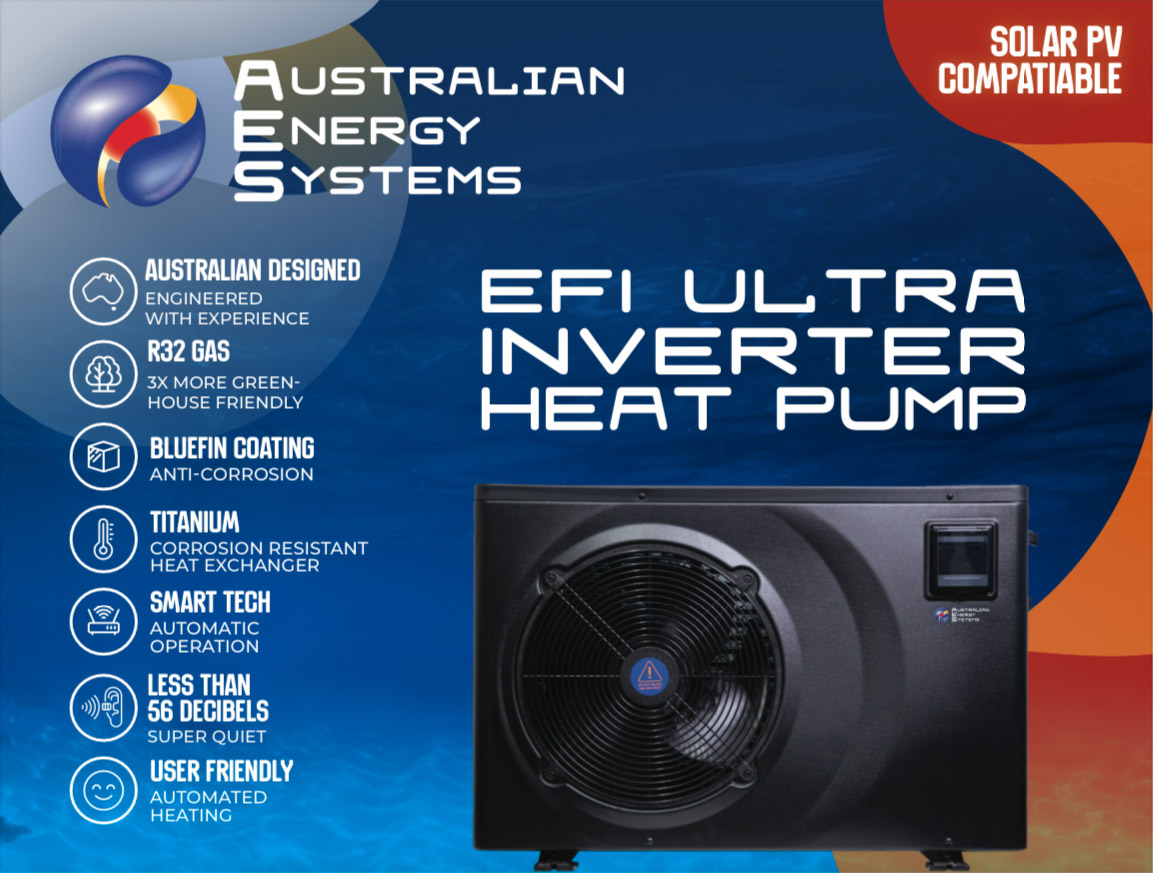 AES - EFI Ultra Inverter Heat Pumps
Full Inverter technology dynamically regulates compressor and fan speed, depending on the environment and temperature requirements.
This means that it only draws power as needed, which reduces heat times and running costs.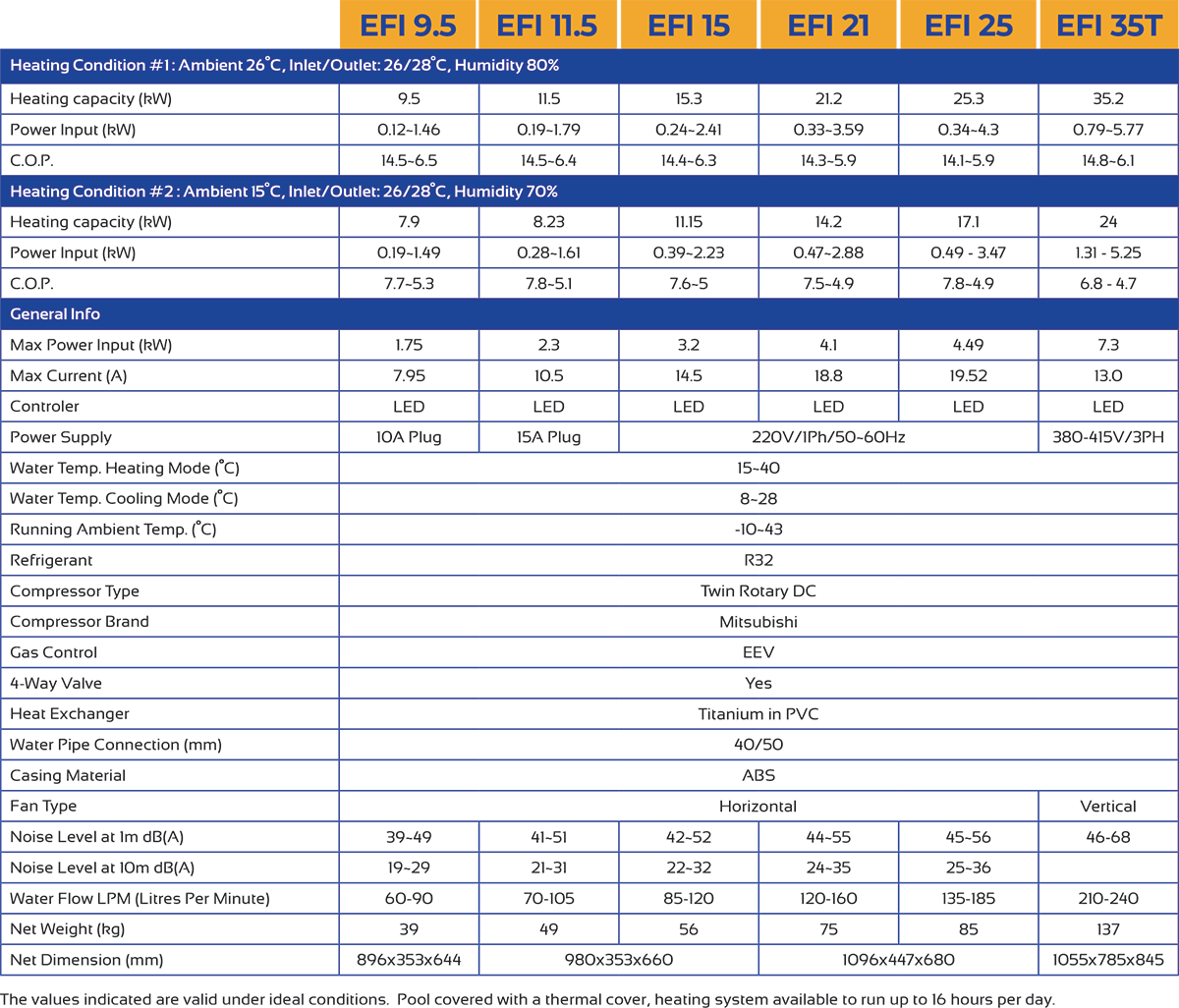 Australian designed
R32 Gas
Bluefin Coating
Titanium
Smart Tech
Less than 56 decibels
User friendly
Professional

pool care
Gold Coast / Brisbane
Pool Maintenance
Equipment Repair & Sales
Pool Safety Inspections
Pool Heating Solutions
Pool Care Gold Coast

\