Pool Heating Solutions

In Queensland we are very fortunate to have an extended swimming season due to our sensational weather. However in the cooler months you can continue to swim in your pool, there are some great solutions to increase the temperature of your pool water.

Pool blankets, solar heating and heat pumps are very common solutions. We can advise & supply all types of pool heating solutions.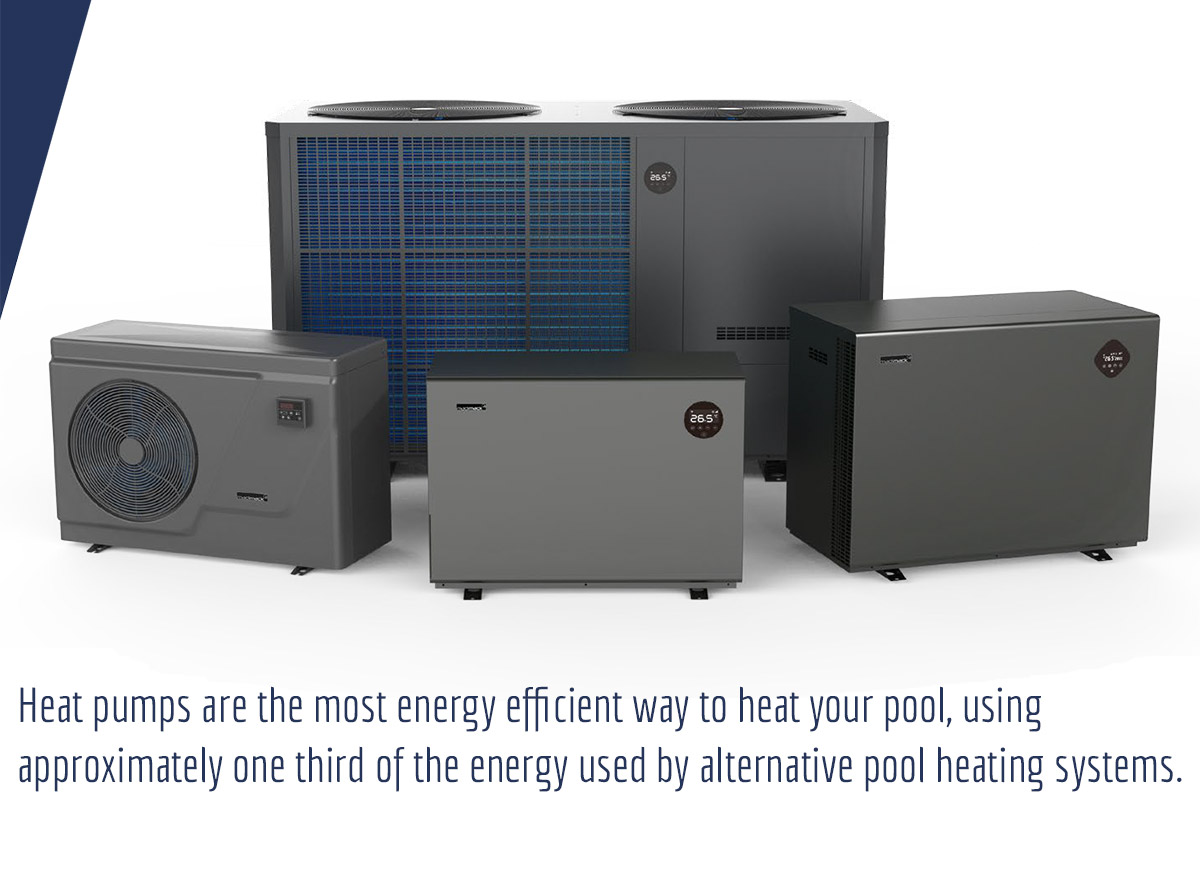 What are Heat Pumps?
Heat pumps work by transferring the heat from the air outside a heating unit to the water stored inside a heating unit via a 'heat exchange system' and then pump that heated water into your pool. Heat pumps are the most energy efficient way to heat your pool, using approximately one third of the energy used by alternative pool heating systems.
The benefits of Heat Pumps are various and include;
Source of renewable energy
Effective in low temperatures
All-round superior efficiencies
Convenient - no roof space or panels required
Ease of installation (uses existing connections)
High grade production and engineering means extended life spans & less maintenance
Safe (no combustion)
Supported by ongoing development and innovation
Professional

pool care
Gold Coast / Brisbane
Pool Maintenance
Equipment Repair & Sales
Pool Safety Inspections
Pool Heating Solutions
Pool Care Gold Coast

\